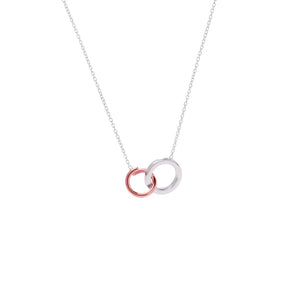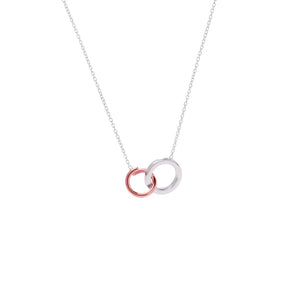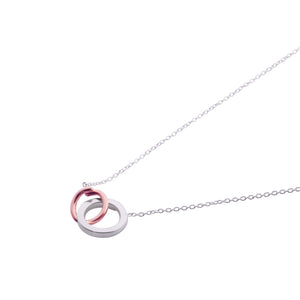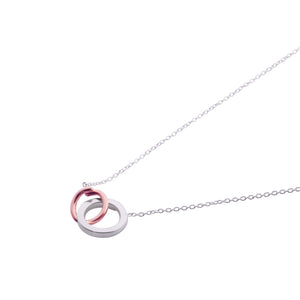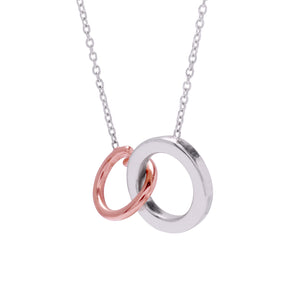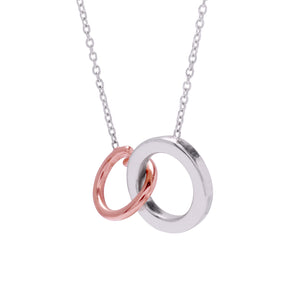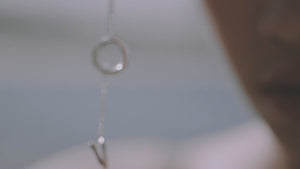 On Sale
Signature Necklace - Rose Gold
Description:
Being mixed is an experience shared by many, but discussed by few. Often, we find ourselves seeking balance and resolution - a battle that can be both isolating and unifying given our disparate backgrounds.
This necklace represents the duality of the mixed experience. Though the rings are different in color, shape, and size, they are joined at the front clasp. The juxtaposition represented by the rings is what makes the necklace beautifully unique, just like you.
Proudly wear your mixed identity because you are Perfectly Mixed & Imperfectly Connected to a community that embraces and accepts you for YOU.
Information & Fit:
Length: 18 inches
Materials: Both rings are made from solid 925 sterling silver. The smaller ring is finished in 14k rose gold.
Size: 
-Ring 1 (Silver): Diameter - 12mm, Thickness - 2mm
-Ring 2 (Rose Gold): Diameter - 10mm, Thickness - 1.5mm
Customer Reviews
11/11/2021
Dolores G.

United States
The Perfect Gift
This necklace was a gift for my sister. It was delivered right on time and with perfect, beautiful packaging that described exactly the design and inspiration behind it so she understood its significance right away. She was blown away and impressed - exactly what you want in a gift! I will definitely purchase from Mixed Millennial again. Thank you for what you do!
12/18/2020
Grace

United Kingdom
Amazing help
The Mixed Millenial team helped me straight away with any problems I had faced. They were so quick and efficient and everything was very clear. Such lovely people, would really recommend!!
11/29/2020
Victoria T.

United States
Incredibly comfy and cute
Wonderful! Exactly like the picture and super comfortable to wear
10/07/2020
Susan P.

United States
Charming
I am really enjoying the necklace. Five Stars! Getting it on can be a bit tricky, but once that's done you can fully enjoy it.
10/12/2020
Mixed Millennial
We're so glad you're enjoying the necklace! Thank you so much for the review :)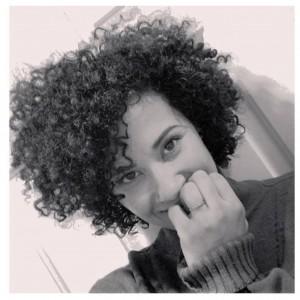 SL
09/17/2020
Shera L.

United States
Fantastic design, perfect lay on the chest
I absolutely love my necklace and all it represents. It's easy to put on and take off and hangs perfectly on the collar bone. I would wear it all the time every day (its so very well made) however, my 10 month old is always trying to eat it! Ha! I love my necklace and will be getting a couple more in all the colors.
09/21/2020
Mixed Millennial
Thank you so much for the review! We are so glad you love it.